If you're a WordPress user, you'll be happy to know that the latest version of WordPress (6.2) is now available. This latest release includes a number of new features and improvements that you should know about. In this article, we'll give you a comprehensive list of all the new features in WordPress 6.2 so you can get the most out of your WordPress site.
Some of the notable new features in WordPress 6.2 include:
A new dashboard widget that displays your recent activity
Distraction-Free Mode
A new interface for the site editor
A new Style Book Option
A smoother experience for the block inserter
So if you're eager to learn about all the new goodies in WordPress 6.2, read on! We'll give you all the details you
Redesigned Site Editor
One of the most notable changes in version 6.2 is the redesigned interface for the site editor. The new interface aims to make it more user-friendly and intuitive, allowing users to easily create and edit pages, posts, and other content on their website. The Templates feature of our platform makes it easy to customize your site. With just a few clicks, you can edit parts of any template or create new ones. You can quickly adjust the design and structure of your website in one convenient place. Just click the "plus" icon next to Templates to add a new template or template part. Some of the specific changes include a faster loading time, improved block editing, and more customization options for users.
Distraction-Free Mode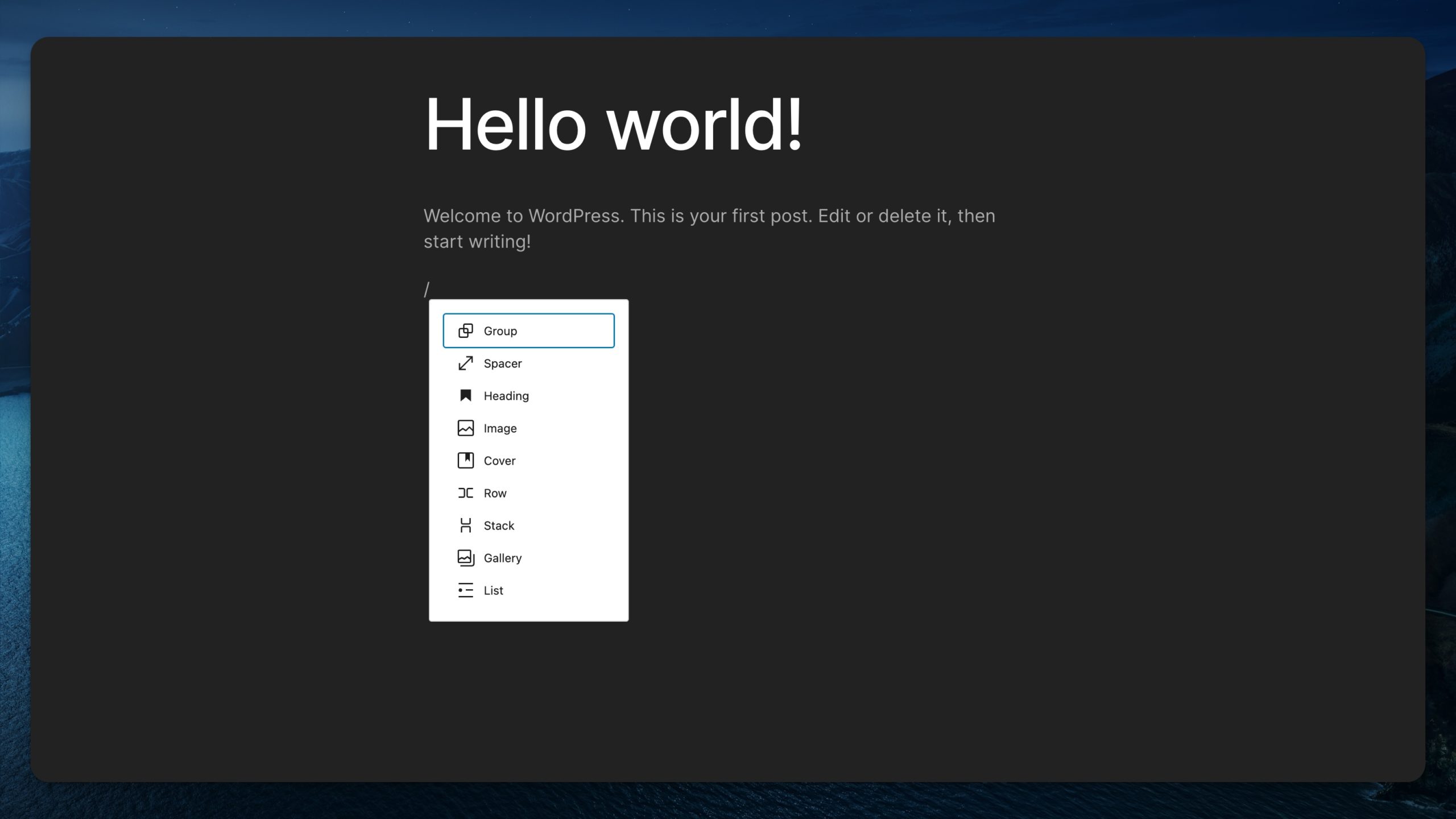 This new version of WordPress has introduced a distraction-free mode. This allows users to focus on their content without getting distracted by menus, toolbars, or other interface elements. The distraction-free mode hides all of the editing tools, leaving only the post or page content visible on the screen. Users can easily switch in and out of this mode by clicking on the "Distraction Free Writing" button located at the top of the editing screen. The mode can also be customized to display certain tools or settings that are deemed essential to the user. This new feature enhances the user experience by providing a minimalistic and less cluttered interface for content creation.
WordPress 6.2 introduces a new dashboard widget that displays your recent activity and notifications related to your website. This widget is located on the dashboard page and provides an easy way for users to stay updated on changes made to their site including new comments, post revisions, plugin updates, and more. The widget can be customized to display specific activities and notifications that are relevant to the user. This feature is particularly useful for website owners who want to monitor their site's status and stay up to date with important changes without having to check each section of their website individually.
Style Book
WordPress 6.2 comes with a new Style Book option that allows users to create and manage their own custom styles within the WordPress dashboard. Essentially, this feature provides a centralized location for all of your style-related needs (such as custom fonts, color palettes, and more) that can be used across your website.
The Style Book feature is designed to make it easier for website owners to customize the look and feel of their WordPress sites without requiring any coding knowledge. With this tool, users can mix and match different styles and colors to create a unique design that reflects their brand's personality and values.
In addition to the Style Book, WordPress 6.2 also includes several other updates and improvements, such as better accessibility options, improved support for PHP 8.0, and enhanced security features. As always, it's recommended to keep your WordPress site up-to-date to ensure optimal performance and security.
Redesigned Block Inserter
Also with the new update of WordPress comes a smoother experience for the block inserter and editor, with improved drag-and-drop functionality and a streamlined interface. Additionally, there are new block patterns available and enhancements to the media and text blocks. The update also includes bug fixes and security enhancements. WordPress 6.2 aims to make the content creation process more user-friendly and efficient for users.