Flyers and brouchures give you a convenient and affordable way to gain full color brand recognition! Our premium quality Flyers and Brochures are available in an array of sizes with a wide range of folding options, ideal for showcasing all of your products and services. They're a popular and effective way to attract attention and share detailed information in a highly presentable way.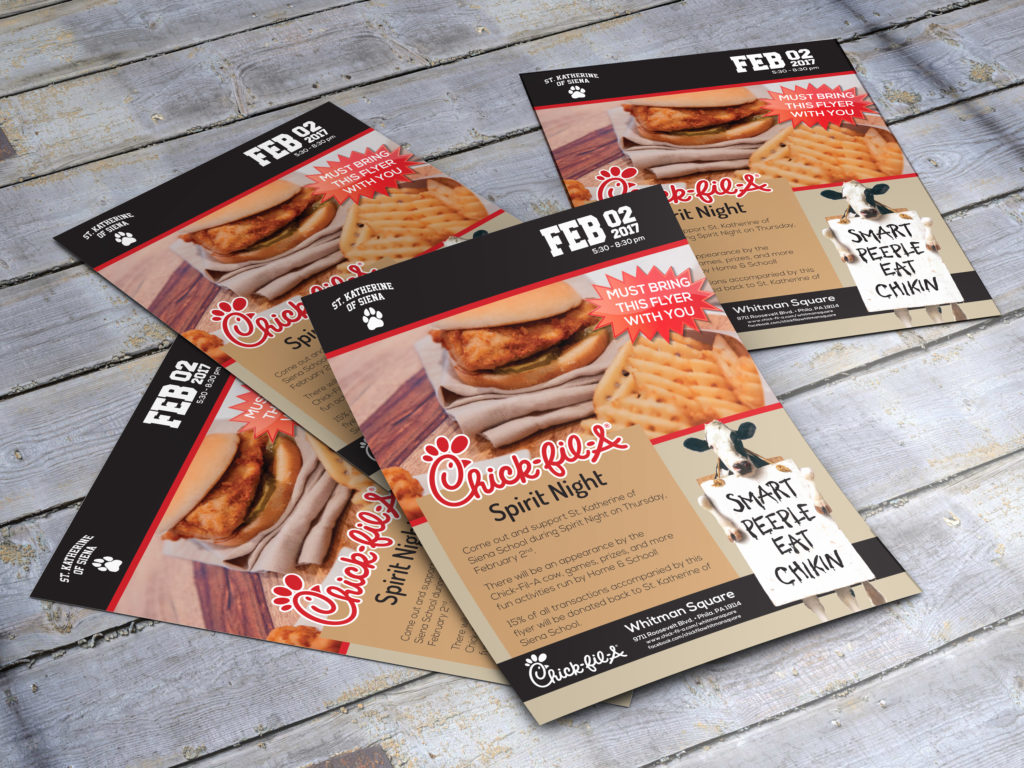 Designed in Adobe Illustrator and printed on 70 lb. premium opaque stock for St. Katherine of Siena home and school in Philadelphia for their annual Chick Fil A night.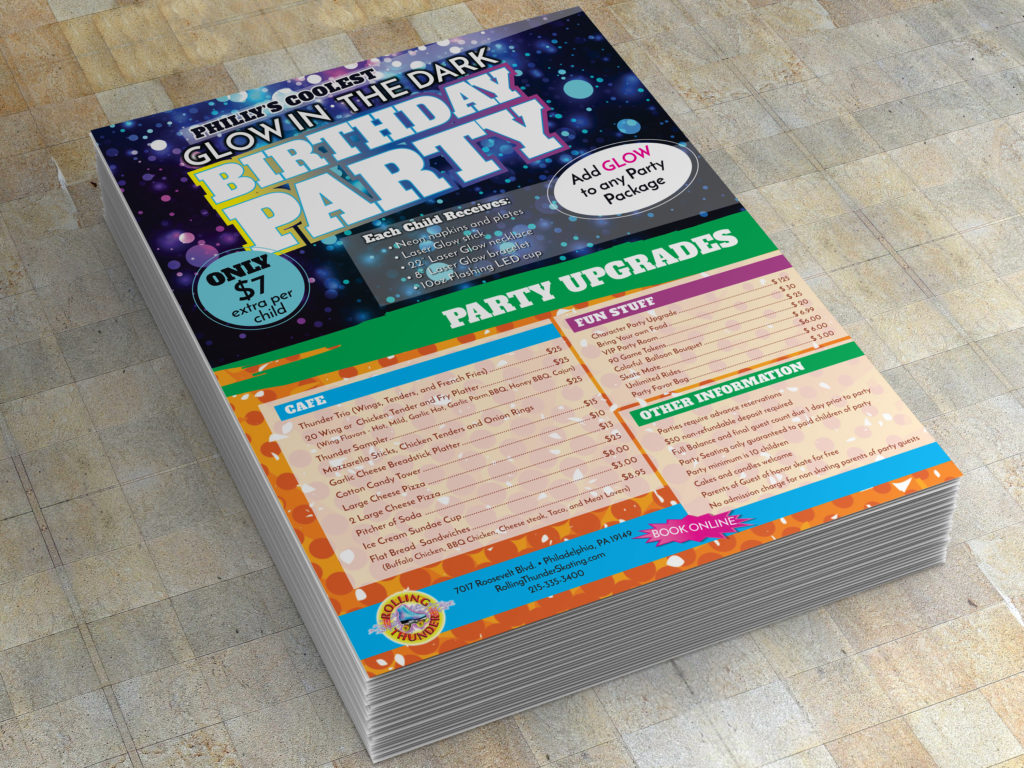 Designed in Adobe Illustrator and printed on 100 lb. gloss book stock for Rolling Thunder Skating Rink in Philadelphia, these flyers highlight the center's Glow-in-the-dark birthday package as well as the snack bar items and prices.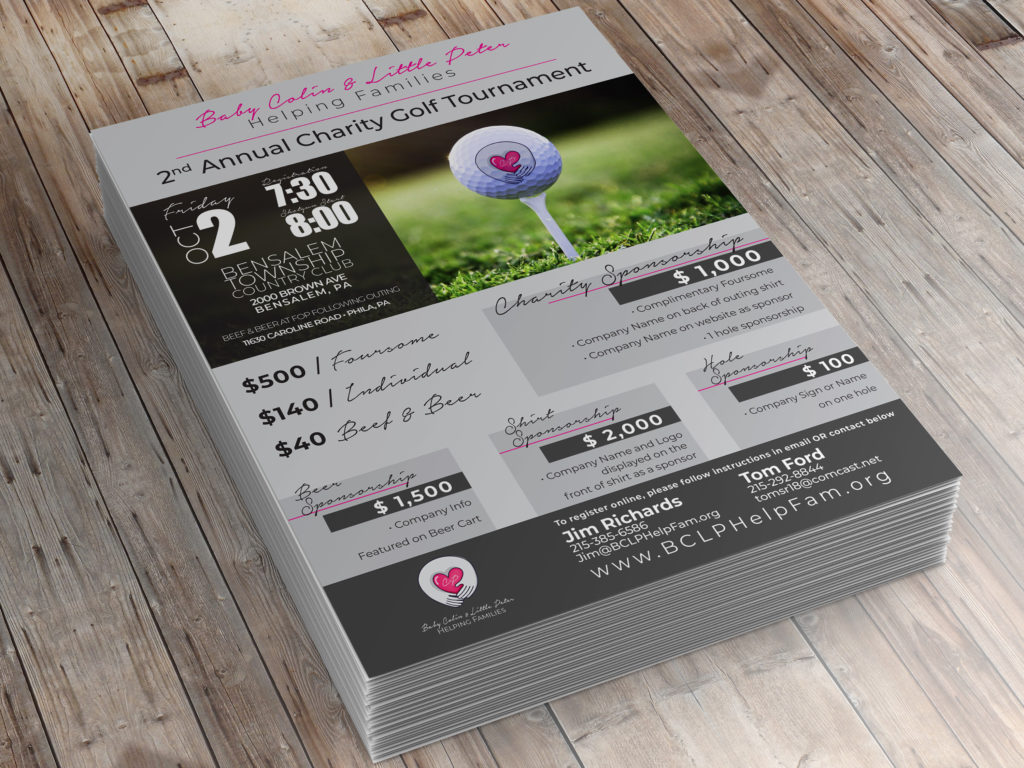 Designed in Adobe Illustrator for an annual fundraiser for the Baby Colin Little Peter Helping Families charity, this event flyer displays the event date and time, as well as all of the sponsorship options.